Cotton Candy Cap'n Crunch Cereal Is Reportedly Hitting Shelves Soon
Have you noticed that so many cereals are more dessert-like than breakfast? There's Sour Patch Kids cereal and Lucky Charms Marshmallow cereal, and now Cap'n Crunch is reportedly going to follow that trend with a new flavor: cotton candy.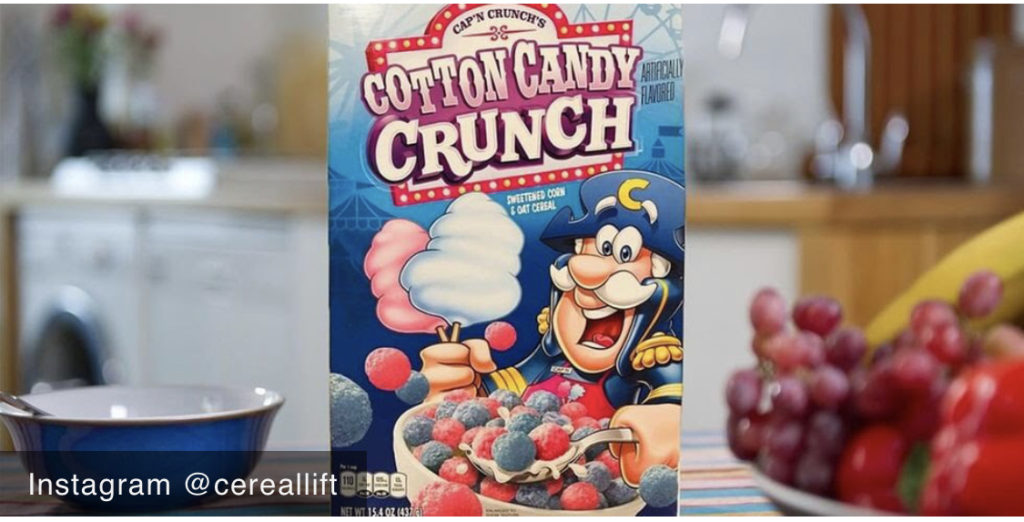 Cotton Candy Crunch cereal has been spotted by several Instagram accounts. First, @thejunkfoodaisle posted that the cereal was "coming soon," although there was not an actual photo. Then, a day after that, @cerealouslynet posted what may have been to the first picture on social media of the cereal. Then, a day after the initial picture, another picture was posted from @cereallife. Still following?