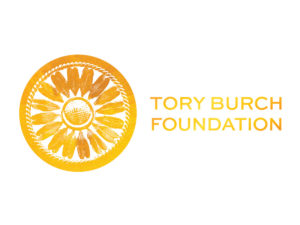 She opened her first store in Manhattan in 2004, and today has retail presence in more than 50 countries worldwide. Burch launched her company in 2004 working out of her kitchen with funds borrowed from some 130 people.
Women are starting businesses at twice the rate of men and now make up 40% of new entrepreneurs in the United States. But their businesses tend to be small—only 2% of women-owned businesses reach $1,000,000 in annual revenues, while businesses owned by men are 3.5 times more likely to reach that threshold. Our Foundation aims to change this equation by providing access to capital, education and digital resources.
With our Fellows Program, we provide 10 women entrepreneurs each year with a community of support as well as $10,000 for business education and the chance to participate in a pitch competition for a $100,000 grant investment in their business. As the program enters its third year, we are beginning to see the impact: Two Fellows from our inaugural program have already surpassed the $1 million mark and others are well-positioned for growth.
Now, the Tony Burch Foundation is launching a fellows program to offer 10 female entrepreneurs access to business education, mentoring and networking opportunities.
Burch urges women in business to be "ambitious" but said that she shied away from the word from the past because of its stigma.