Travel
Best Places to Go in Tanzania
When you travel to Tanzania the best places to visit and enjoy a safari include Katavi, Selous, Ruaha, Tarangire and Ngorongoro.  Of course, there's also the Serengeti where you can witness some of the best beaches on earth can be found in the Zanzibar archipelago, and Mafia Island is equally idyllic. For more action, you can hike up Africa's tallest mountain, Mount Kilimanjaro. Other incredible mountains include Mahale, where you can visit the largest remaining population of chimpanzees in the wild.
The Serengeti National Park
.
The Serengeti National Park  offers the absolute classic  African safari setting. The vast expanse of grasslands makes the Serengeti fantastic for spotting lion kills because you can see the whole spectacle clearly.
2. Zanzibar, East Coast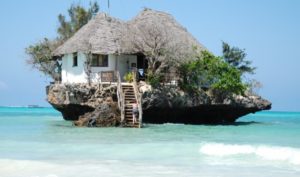 Zanzibar is one of Tanzania's top destinations because of its fascinating past and its incredible beaches.  Zanzibar has many beautiful beaches, that can be enjoyed on any budget. Some of the surrounding islands offer a total paradise for the luxury traveler, Mnemba island is absolutely idyllic for a romantic vacation.
3. The Selous, Southern Tanzania
4.   Mafia Island
.
Mafia Island is an undiscovered Tanzanian gem. It has a rich history, and a strong Swahili culture unspoiled by tourism. Much of the island and its beautiful beaches have been designated as a marine park. It is one of the best places to deep-sea fish, dive, and snorkel in Africa.
5. Ruaha National Park, Southern Tanzania
Ruaha is remote, large, and full of wildlife — especially elephants. There are also lions, cheetah, leopard, lots of kudu and almost every other African mammal you'd like to see.