Southampton Inn Hosts Annual Memorial Day BBQ And Pool Party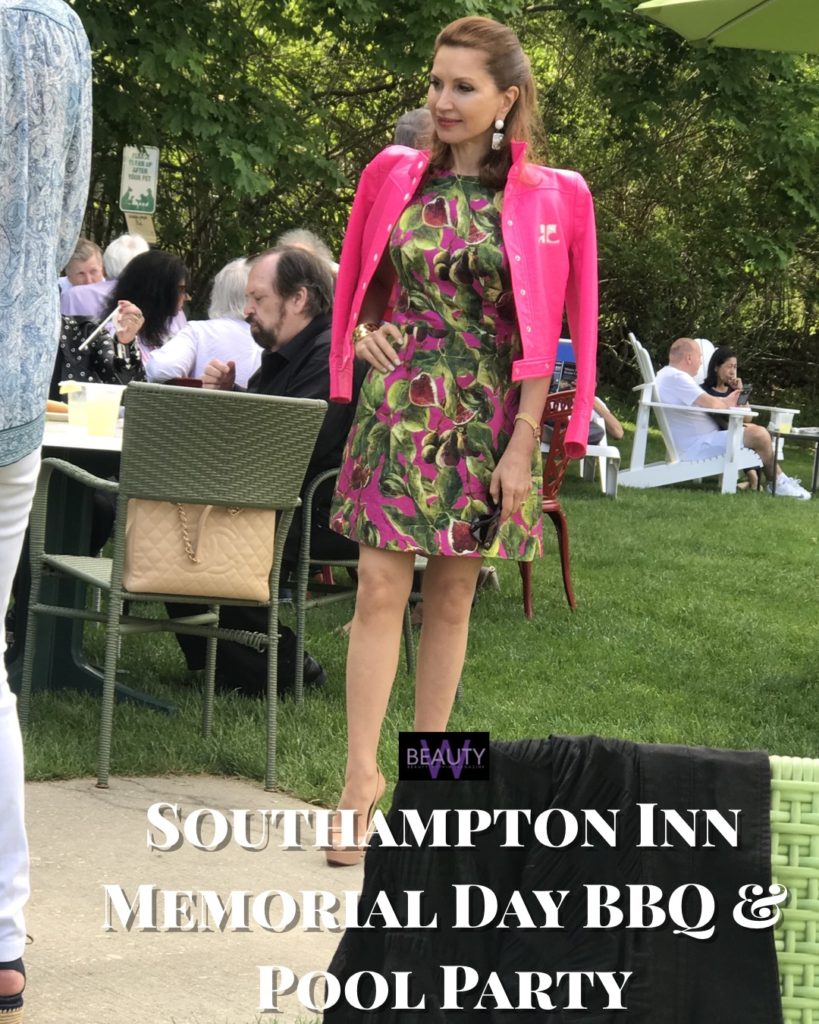 We were thinking of all that, as we walked into the Southampton Inn's Memorial Weekend picnic, organized by Norah Lawlor. DThe Inn is about discretion, accessibility and low key Hamptons living. "It's our 20th year," Dede told us. "And it's still an unpretentious, immaculately clean, lovely, gardened country inn in a beautiful location in the downtown of Southampton Village, which has 376 years of wonderful history. The rooms are always renovated every winter as was the library last year." 
The onsite restaurant this year is Claude's, sourced from local Peconic farms including the Milk Pail and Quail Hill – and even more locally – from the Southampton Inn's own garden.
"They serve an array of salads, starters, sizzles and sweets from an amazing chef from Brent NewsomCaterers, which has been catering our weddings and other events for years" said Dede. "Claude's is open 7 a.m. to 7 p.m., seven days a week, to the public. We serve breakfast in the garden and the courtyard as well, and lunch on the pool from 12 to 7 p.m. There's always plenty of parking. Nothing on the menu is over $20 and I think that's really important."
Across the street, Dede has rented out 10,000 square feet to health and wellness facilities. So, with access to pilates, zumba, yoga, cold sculpting, massage and a hair salon steps away, guests can turn their vacation into a luxurious spa experience.
The Southampton Inn provides buses to the beach, towels and chairs once you get there; and concierge services that include getting tickets to charity events and other activities that tourists aren't necessarily privy to. "We're trying to bring the world into our Southampton community," Dede said, "to enjoy all the things I grew up with when I had my summers here."